Bradley R. Foss
President & Chief Operating Officer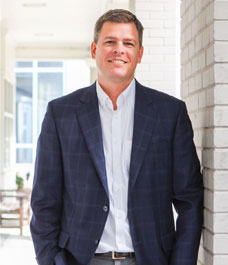 Brad oversees The DESCO Group's operations, including the asset management, property management and leasing of its real estate portfolio. He is also responsible for the development and execution of the firm's shopping center investment strategy, and for managing its investor relationships. Brad serves on DESCO's Executive Committee.
Prior to joining the firm, Brad was a Principal of M3 Capital Partners, a global real estate investment and advisory firm based in Chicago. During his 12 years with M3, he advised on and executed for his real estate company clients a wide variety of capital-raising and merger and acquisition assignments. Prior to his departure to join DESCO, he was responsible for leading M3's advisory business in North America.
Brad began his career in the real estate and lodging investment banking group of JP Morgan Chase & Co. in New York. He graduated summa cum laude from DePauw University with degrees in Economics and French. He is an active member of Urban Land Institute and the International Council of Shopping Centers.