Franklin Sears
Vice President​, Development, Design & Construction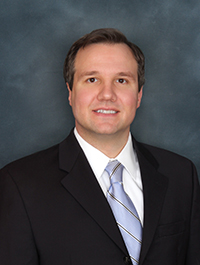 Franklin leads the Development, Design & Construction department for The DESCO Group. Franklin's expertise in construction spans across numerous sectors, with a concentration in open air shopping centers. He oversees shopping center development projects for DESCO. Having joined DESCO in 2006, Franklin has been responsible for developing 10 shopping centers totaling 1,280,000 sf and 220,000 sf of office product. He is currently focused on six additional projects total 1,480,000 sf and $278 million total cost.
Prior to DESCO, Franklin was employed by McEagle Development, a St. Louis-based commercial developer. At McEagle, he was integrally involved with the development of the WingHaven planned community in St. Louis with projects including land development, senior living, hospitality, office, and retail. Franklin started his career with Wyeth Pharmaceuticals, presently Pfizer, where he was involved in the development and construction of office, clean room, and lab facilities.
Franklin graduated from the University of Massachusetts, Amherst with highest honors, earned his MBA from Washington University in St. Louis, and holds a certification as a Development Professional from the International Council of Shopping Centers.