Jill M. Duchinsky, CPA
Vice President, Controller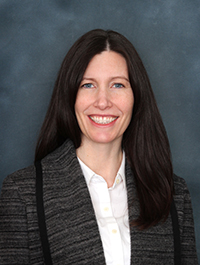 Jill leads The DESCO Group's Accounting department. She oversees the accounting, financial reporting, and tax compliance of DESCO and its managed portfolio. She also supervises information technology and operations at DESCO and serves on DESCO's Executive Committee.
Before joining DESCO, Jill was an Audit Manager in the National Real Estate Group of American Express Tax & Business Services in Chicago where she supervised audit engagements of real estate portfolios including retail, residential, and office properties around the country. Jill joined DESCO in 2005 as Corporate Accounting Manager, spent 2007-2011 at Schnuck Markets as Assistant Controller, and rejoined DESCO as Controller in 2011.
Jill graduated from Drake University with a Bachelors in Accounting.