Scott A. Sachtleben
Senior Vice President of Development & General Counsel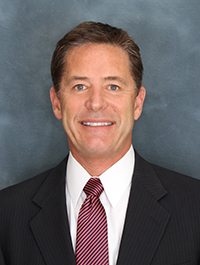 Scott oversees and manages all real estate development initiatives and implementation on behalf of The DESCO Group. Also, as general counsel, he manages the firm's legal department, which provides required legal services for DESCO and its affiliates. Scott serves on DESCO's Executive Committee.
Prior to joining DESCO, Scott was a shareholder at the law firm of Greensfelder, Hemker & Gale, P.C. in St. Louis where he practiced for 17 years, primarily in the real estate, corporate and securities areas of law. From 1984 to 1986, he practiced law in Phoenix, Arizona. During his tenure as an attorney in private practice, he primarily represented real estate development clients in most all sectors of the real estate industry.
Scott earned a bachelor's of arts in economics and minor in English, highest honors, from Southern Illinois University, Carbondale, Illinois, and received a juris doctorate from Vanderbilt University in Nashville, Tennessee. He is a member of the American Bar Association, Bar Association of Metropolitan St. Louis, Arizona Bar Association, Illinois Bar Association, Missouri Bar Association, International Council of Shopping Centers (ICSC), Urban Land Institute, and Missouri Growth Association.