Michael L. Anthon
Vice President of Retail Development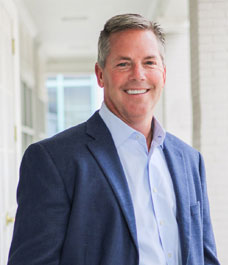 Michael has been active in commercial real estate for over 30 years, including joining the DESCO Group in 1995.
He is responsible for the development of retail shopping centers, including land acquisition, anchor tenant negotiation and the municipal approval process. His past key projects include Colonial Marketplace, Belleville Crossing (anchored by Target and Home Depot); Yankee Ridge, Lincoln, NE (Super Target); The Plaza at Island Pass, Fort Myers, FL (Super Target); Altoona Crossing, Altoona, Iowa (Target and Lowe's); Kirkwood Commons, Kirkwood, MO (Lowe's, Target and Wal-Mart); Washington Crossing, Washington, MO (Lowe's and Schnucks); Wentzville Commons, Wentzville, MO (Home Depot and Schnucks); and Loughborough Commons, St. Louis, MO (Lowe's and Schnucks).
Michael earned a bachelor's degree in finance with real estate concentration from Texas Christian University and is a member of the International Council of Shopping Centers (ICSC).